| | | |
| --- | --- | --- |
| Type: | TENNIS ELBOW & GOLF ELBOW: | |
Objective: The load on the tendon fastening can be adjusted with use of tape, so that the maximum load is moved to another part of the tendon fastening allowing the injured part to be relieved.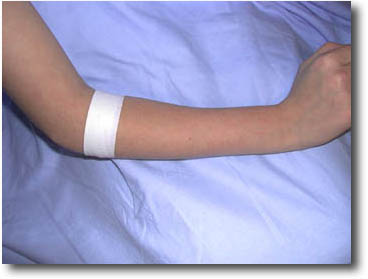 Application:
One or two tape "anchors" are applied around the forearm directly under the inner and outer elbow projection (medial and lateral epicondyle). The tape must not be fixed so tightly so as to cause any discomfort from the forearm or hand (cold sensation, sleeping sensation).